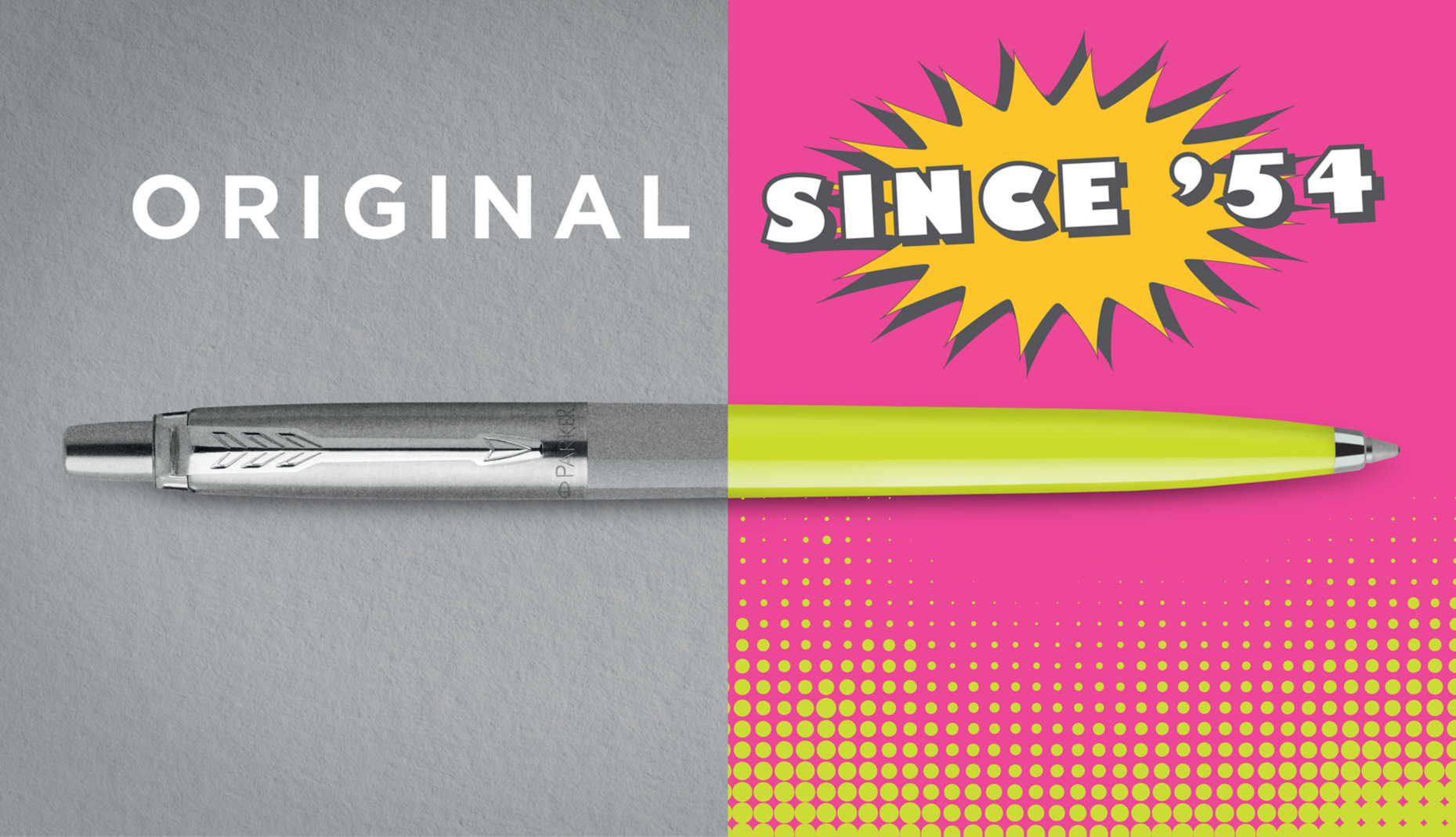 LIMITED EDITION
Elegance, craftsmanship, intelligence and vision collide to mark the 130th anniversary of the iconic Parker Duofold.
?
THE ORIGINAL POP ICON

The Jotter Originals Pop Art Collection features five new colours with a retro twist taking inspiration from the 60's Pop Art movement. Pop Art is bold, colourful and willing to challenge old social conventions and Jotter Originals is the original icon that embodies that spirit. ?
Reusable

Jotter Originals are made with durability in mind. Every Jotter is refillable with Parker Quinkflow refills for a smoother, cleaner, and neater handwriting.

Original icon

Jotter Originals is true to its origins. Combining Jotter's distinctive silhouette and the iconic Parker arrow clip, it is the original design icon capturing thoughts and inspiring new ideas since 1954.

Inspired by Pop Art

Inspired by the striking colours of vintage comic strips, the intense Lime and Sky-Blue duo is the perfect colour combination to make your writing moments pop.



POP ART – A CULTURAL PHENOMENON

The Pop Art movement became a cultural phenomenon in the 1960s and draws inspiration from everyday popular culture.
The movement began as a revolt against the traditional views on what culture and art should be and soon changed the world over.

CELEBRATING BOLD IDEAS

From Andy Warhol to Roy Lichtenstein, Pop Art has changed the way we see art today and continues to inspire many to elevate popular culture to the level of fine art.

ELEVATING THE EVERYDAY

Inspired by Roy Lichtenstein's most iconic paintings, the dotted pattern, bold colours and explosive bubbles look like they were lifted straight from the pages of a comic book.