Fountain Pen
.
Fine nib
.
Standard
.
Black ink
.
Parker IM Submerge Fountain Pen Premium Blue CT - Fine nib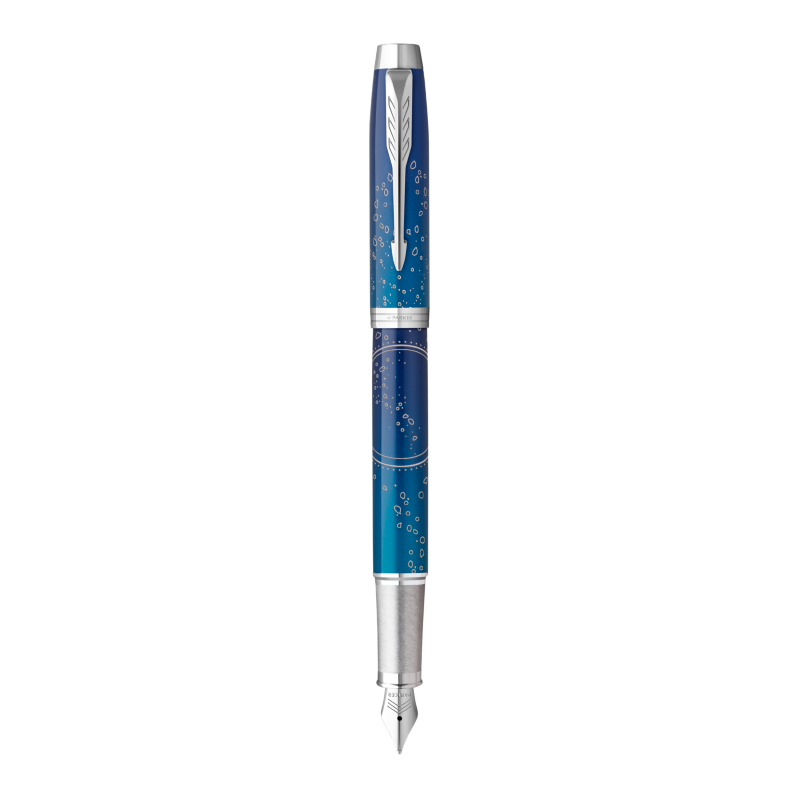 THE BODY
Inspired by the vast, unchartered deep sea, IM Submerge pays tribute to those who go beyond their limits to explore the unknown

THE FINISH
Blue gradient lacquered cap and barrel with a tactile, etched pattern inspired by deep-sea exploration. Complemented by chrome trims and the signature PARKER arrow clip
THE NIB
Durable stainless steel fine nib delivers a writing experience that's both reliable and personal
Specifications
Reference 2152858_UK

Finish Blue CT

Ink Colour Black ink

Trims Metal Stainless Steel Trims

MaterialBlue Gradient Lacquer on Stainless Steel

Cap Material Blue Gradient Lacquer on Stainless Steel

Nib Material Stainless Steel
Warranty
Your Parker writing instrument is guaranteed for two years from the date of original purchase against defects in materials or workmanship. If found to be defective within the warranty period, your Parker product will be repaired or replaced free of charge.