Rollerball Pen
.
Fine nib
.
Standard
.
Black ink
.
IM White Rollerball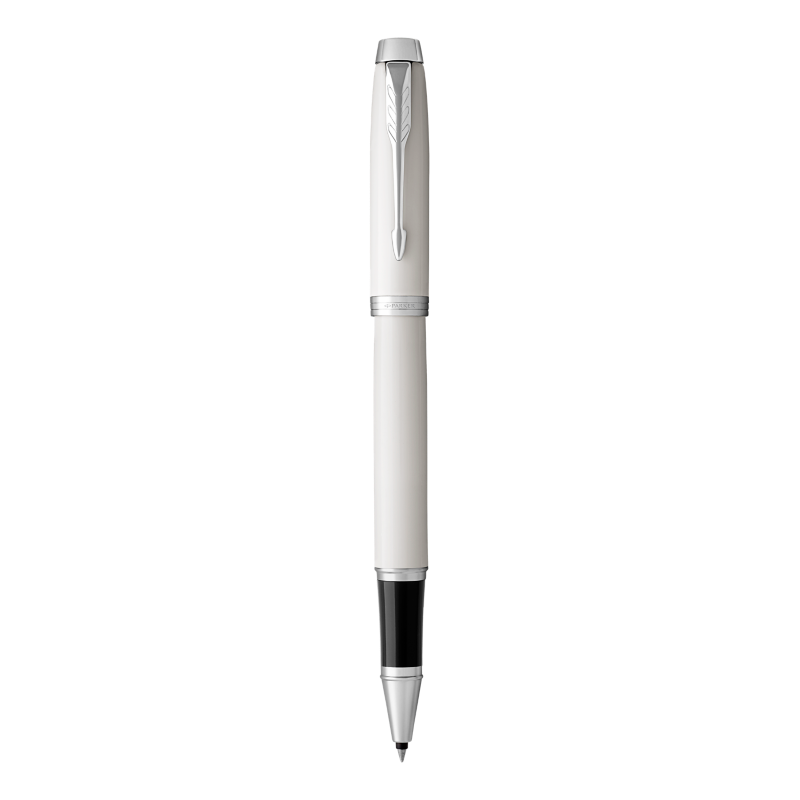 Description
Highly professional and reliable. An ideal partner with unlimited potential, Parker IM is all at once smart, polished and established. With a durable stainless steel nib and finishes that echo the Parker legacy, every detail is refined to deliver a writing experience that is always dependable.
Customize This Pen
Nib Size:Fine nib
---
Also Available In
Writing Type: Rollerball Pen
THE TRIM
Chrome + Polished

THE FINISH
Glossy black lacquer complemented with gold finish trims.
THE NIB
With smoothness, clarity of line, and easy writing style, Quink rollerball refills come in black or blue colours, give you maximum control for minimum effort, and a smart result every time.
Specifications
Reference 1931674_UK

Finish White lacquer CT

Ink Colour Black ink

Trims Metal Brass

Cap Material BRASS, Glossy lacquer
Warranty
Your Parker writing instrument is guaranteed for two years from the date of original purchase against defects in materials or workmanship. If found to be defective within the warranty period, your Parker product will be repaired or replaced free of charge.