Language: United States English
Duofold Senior Limited Edition
Numbered from 1 to 1,125, make it one of your many great decisions.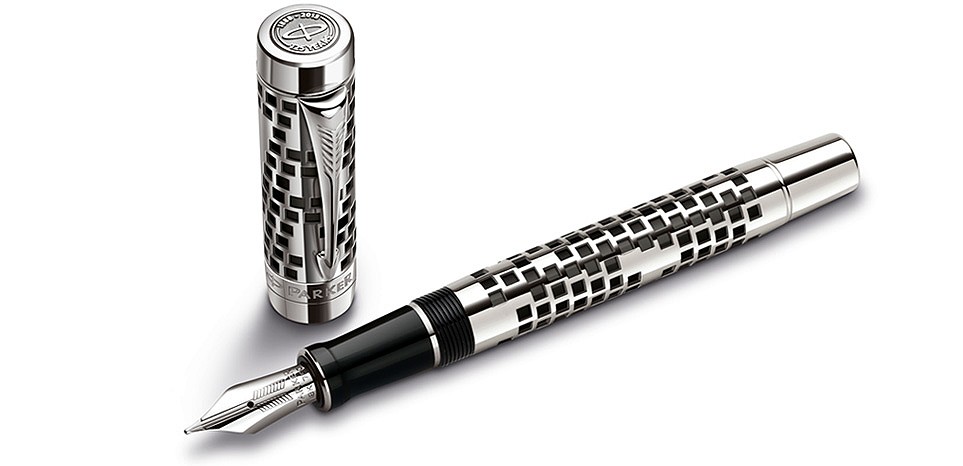 The Pen : At a glance
To mark 125 years of world-leading expertise in fine pens, Parker announces one of its finest ever.The Parker Duofold Senior 125th Aniversary Limited Edition.Creates in precious resin, sterling silver and boasting an 18k solid
gold nib, it is a powerful statement of bold elegance.
For the fortunate few able to possess it, it is the ultime symbol of refinement.
download the press release

Sumptuous details which add up to escellence: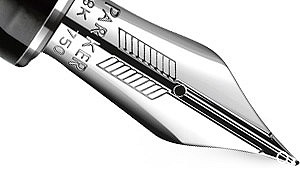 18k solid gold nib
swathed in high-shine rhodium. Centenlial sized for words that leave a timeless trace.
Other details:
Luxiourous tactile casing achieve in silver plating precious black resin.
Numbered 001 to 1125 on the barrel button.Individual recognition of genuine rarity.
Elegant black laquer wooden box for unforgettable presentation and safekeeping.
Available as a fountain pen for an authentic handwritting experience like no other.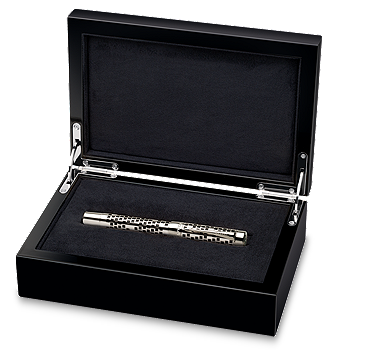 The Duofold Experience
Since, 1921 Duofold has been iconic of the stunning craftsmanship and heritage of Parker. Finished in precious metals, Duofold offers an exceptionally comfortable and luxurious writing experience thanks to its durable solid gold nib.
Parker Duofold - the reference in fountain pens.
quick links
© parker 2019, all rights reserved: parker