Urban Premium Pearl Fountain Pen & Notebook
Fountain Pen
Medium
Standard
$117.00
Availability:

In stock

Coming soon
Description
Stainless steel
Trims Metal
Stainless steel
Nib Material
Inspired by the origins of bespoke details of handcrafted leather goods, The 2018 Gift Collection by Parker evokes luxury, elegance, and confidence. Designed in collaboration with Mark Gizzi, who used his expertise in leather goods making to help develop two unique leather pen pouches for Parker.Each set features a Parker pen paired with writing accessories, all smartly packaged in a premium gift box. The collection is made up of a notebook and a classic PU pouch that have been finished in materials inspired by leather craft, and two pen pouches made from genuine leather, making these sets the perfect gift for those that appreciate authentic, quality items.
The Finish
Sophisticated pearl shine with metallic reflection highlights, satin varnish. Enhanced with an asymmetric chiselled pattern that echoes Urban?s ergonomic form. Complemented with chrome finish trims.
In the Gift Box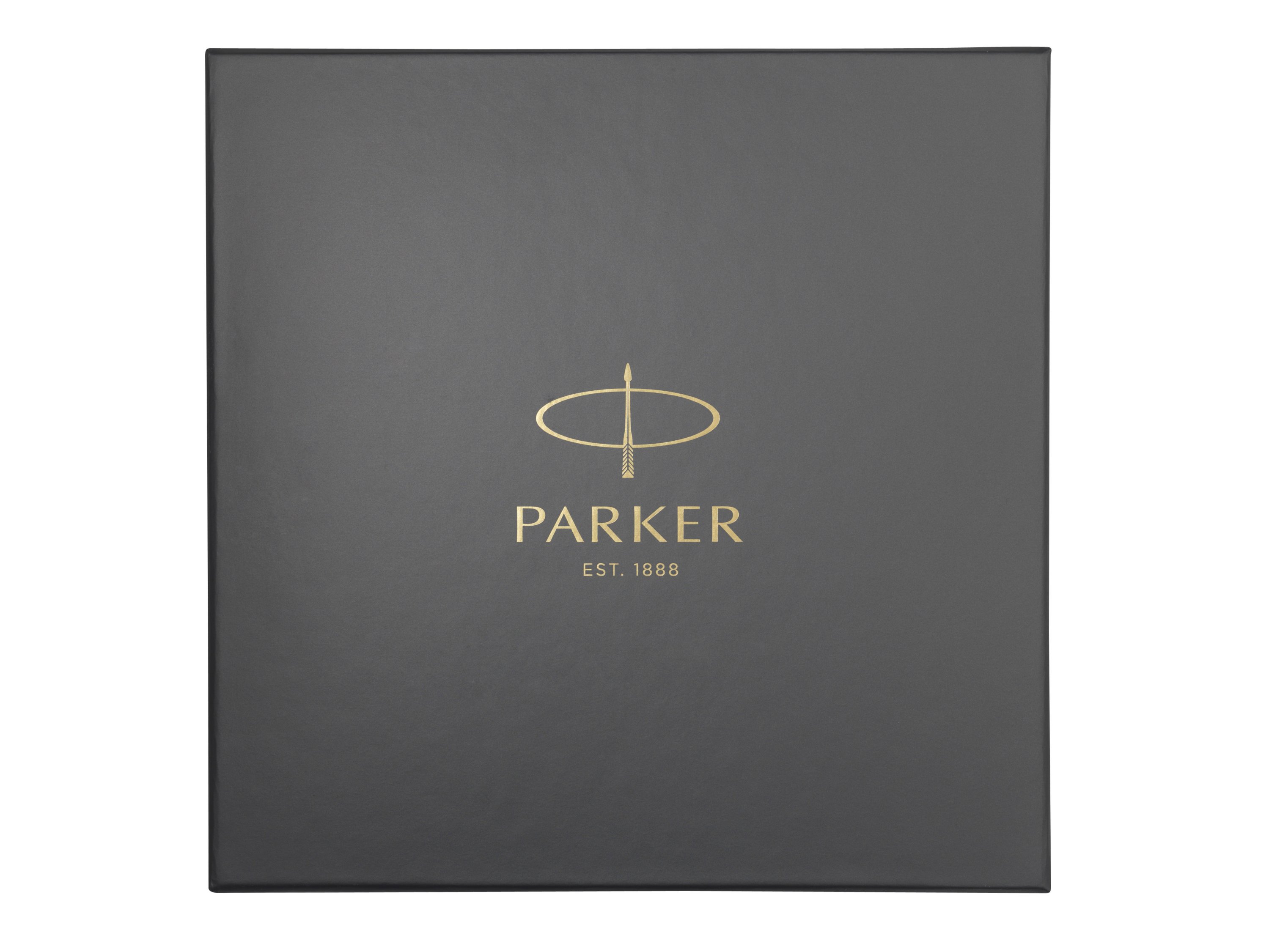 Presented in its PARKER notebook gift set.
Your Parker writing instrument is guarranteed for two years from the date of original purchase against defects in materials or workmanship. If found to be defective within the warranty period, your Parker product will be repaired or replaced free of charge.