Jotter Red Classical
Ballpoint
Medium Nib
Standard
Blue Ink
Description
Jotter Red Classical CT
Finish
Stainless Steel Trim
Trims Metal
Stainless steel, Polished, Laser engraving
Material
Parker Jotter London Architechture Special Edition. For a limited time the iconic Jotter ball point will be available in 4 beautiful finishes inspired by London Architecture. Jotter stands as an authentic design icon of the last 60 years. With covetable colours and a distinctive shape, it features Parker's trademark arrow clip, an emblem of Parker's history.
The Finish
The special edition Gothic Jotter pen, by Parker, takes inspiration from the ornate embellishments of the oldest cathedrals in the UK, many of which stand tall today, high over the London skyline. Step into fine writing every day with an iconic pen inspired by Gothic London. Inspiration is just a click away.
In the Gift Box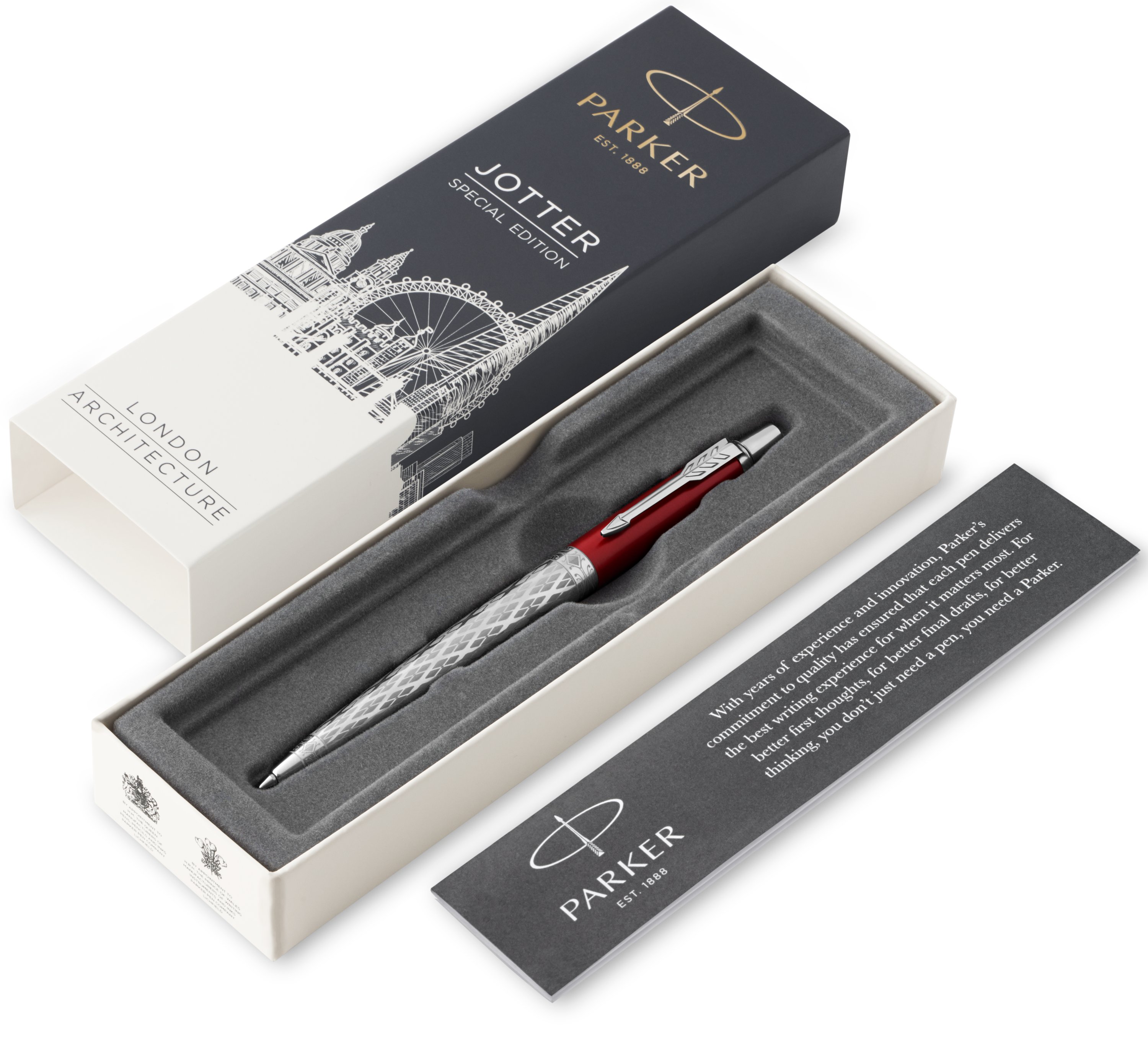 Presented in a Parker gift box.
Your Parker writing instrument is guaranteed for two years from the date of original purchase against defects in materials or workmanship. If found to be defective within the warranty period, your Parker product will be repaired or replaced free of charge.