Ingenuity Black Rubber & Metal
Parker 5THTM
Medium Nib
Large
Black Ink
Description
Ingenuity Black Rubber and Metal GT
Finish
Brass & Gold PVD Plated Trim
Trims Metal
Soft Touch Lacquer
Material
Soft Touch Lacquer
Cap Material
The next generation in Fine Writing. Combining breakthrough innovation and daring style, Parker Ingenuity is Parker's pioneer. Using the unique patented 5TH technology, it instantly adapts to every unique handwriting style to deliver an effortlessly smooth writing experience.
The Finish
Lacquered in a black finish with a rubber effect for an extremely soft touch, textured with a woven pattern. Adorned with an elegant etched pattern on its grip section. Complemented with gold PVD finish trims and rings
In the Gift Box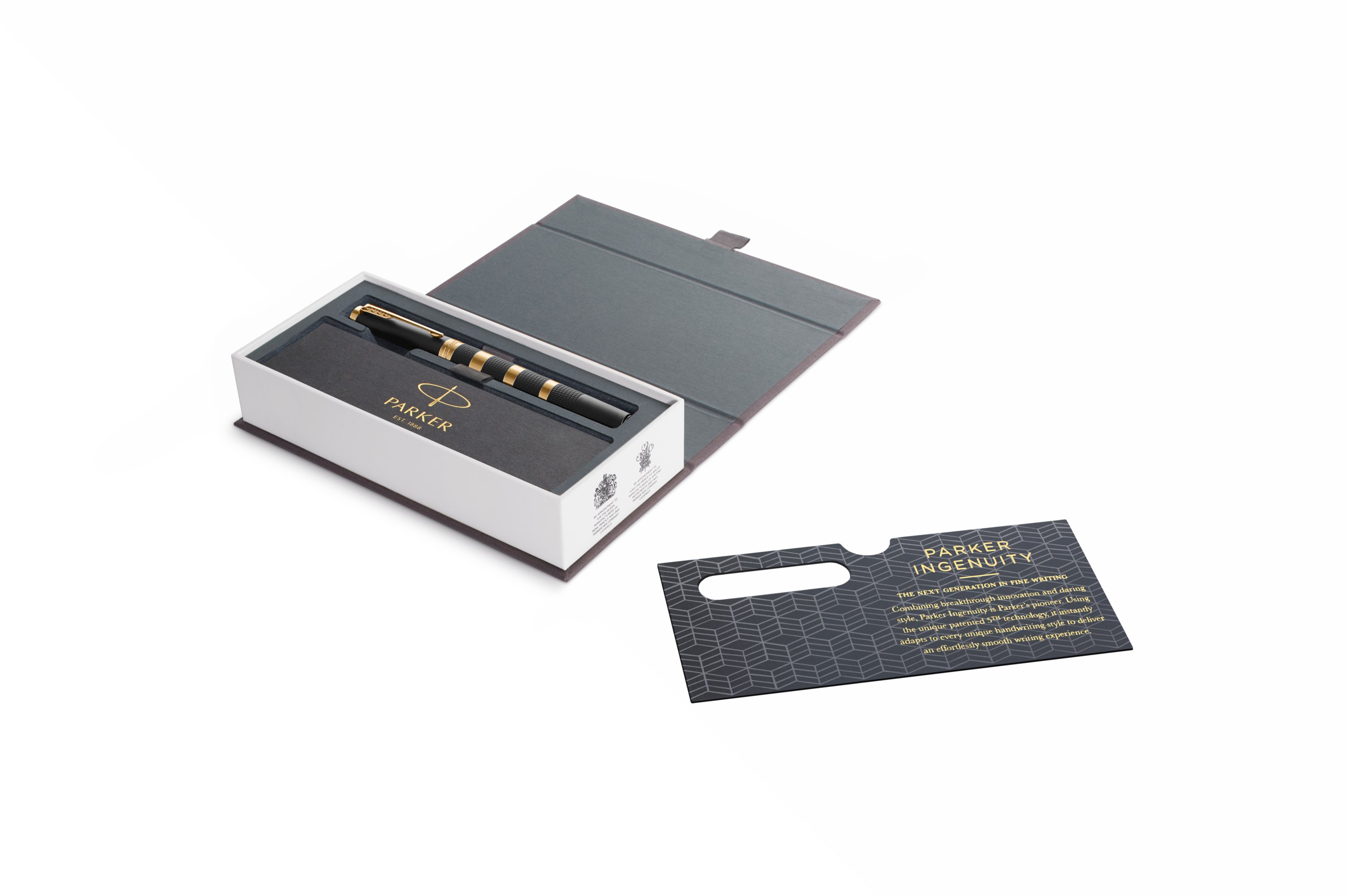 Presented in a Parker gift box.
Your Parker writing instrument is guaranteed for two years from the date of original purchase against defects in materials or workmanship. If found to be defective within the warranty period, your Parker product will be repaired or replaced free of charge.