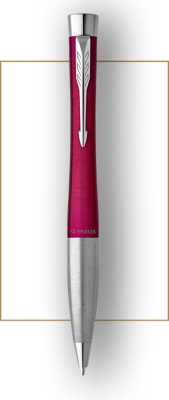 StylishUrban
Distinctive style with remarkable performance.
ꜜ
Boldly Crafted With a bold and unique shape, the eye-catching Urban takes Parker into a dynamic new territory.

Dynamic DesignUrban's distinctive style and range of finishes make it the perfect compliment to personal style.

Durable and AdaptableQuinkflow® technology allows for a smoother, cleaner and more consistent writing performance.


ꜜ