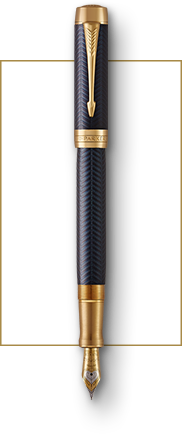 ExecutiveDuofold Prestige
A modern twist on a Parker Classic, the Prestige range brings years of Duofold heritage to life in a bold new design symbolic of its discerning lineage.
ꜜ
A Personal TouchInspired by years of exellence in craftmanship. each piece is finished by hand to ensure the finest writing experience.

Exceptionally ComfortableOffers an exceptionally comfortable and luxurious writing experience.

Highly Flexible and ResistantExquisitely emblazed with an iconic ace design and classic Goldsmith Hallmarks, the nibs are stamped with extra polished 18-carat solid gold and partially covered with rhodium or ruthenium finish.


ꜜ