Language: United States English
Jotter Anniversary Colors
A more colorful world for 60 years.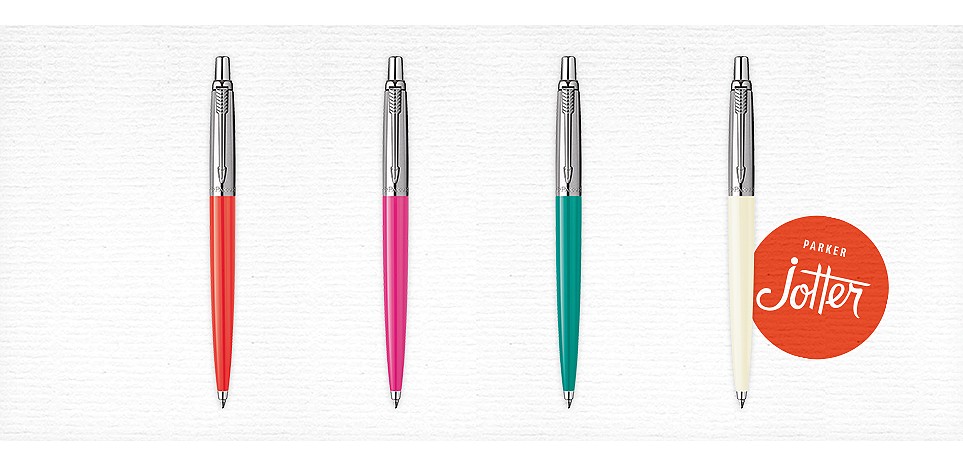 The Pen : At a glance
Re-discover a true classic. An icon of global penmanship, the Jotter has been one of the most-loved pens of all time since it first leaped off the drawing board 60 years ago.
To celebrate this anniversary year, Jotter hits the scene in characteristically colorful style with a Limited Edition like no other. Always the trend-setter, Jotter once again makes us smile with its bright bold choice of colors. Inside, of course, hides the Jotter's timeless technological secret: a smooth-writing, rotating ball mechanism which was a true world-beater when first revealed. And still accounts for Jotter's irresistible appeal.
About the finishes:
Jotter Coral evocative shade inspired by the very first red Jotter back in 1954.
Jotter Grey-Green a historic hue conjuring up Parker's first foray into ballpen writing.
Jotter Whiteness a crisp reminder of the Jotter's iconic pioneering days in the 1950s.
Jotter Pink pastel homage to the Jotter's stylish first steps six decades ago.

download the press release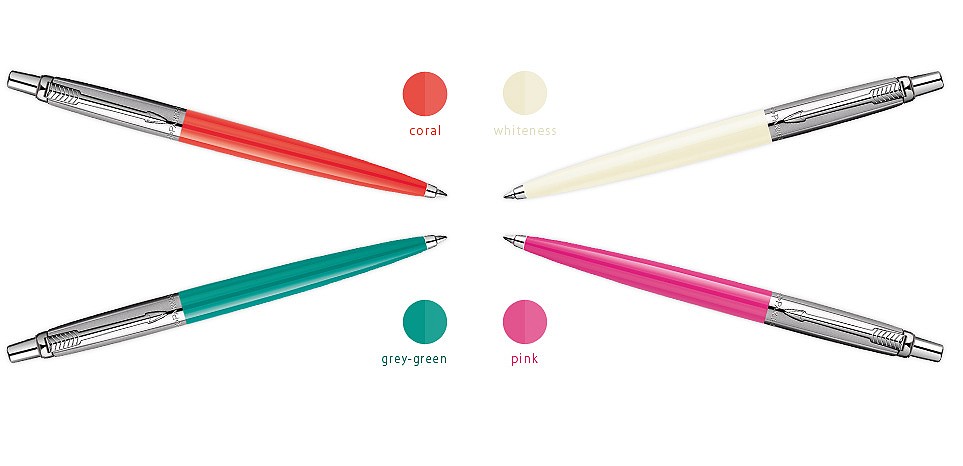 About the Jotter Ball Pen

One of the most important innovations of the Jotter design was the
rotating ball mechanism, still in use on today's new classic Jotter.

Everytime you open it, the ball rotates 90° to wear more evenly for smooth reliable writing.
Jotter Coral evocative shade inspired by the very first red Jotter back in 1954.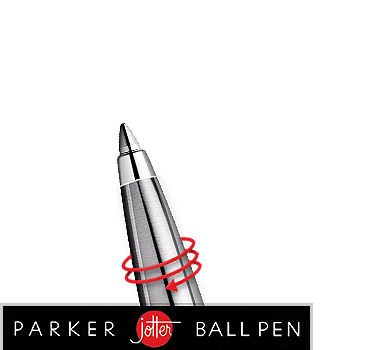 The Jotter Collection - Constant companion
The Jotter Experience
Fun and practical, Jotter is perfect for those who need a pen on the go and love simple yet cool accessories.
The ballpoint nib offers exceptional durability and ease, coupled with an iconic clip and streamlined design.