Urban Premium Matte Black
Rollerball
Fine Nib
Standard
Black Ink
$65.00
Availability:

In stock

Coming soon
Description
Urban Muted Black CT
Finish
Black PVD Trims
Trims Metal
Urban is a cool, new generation pen that redefines modern writing and reinvents the rules. It combines ergonomics with art to give an unconventional bullet shape with perfect weight and balance. Where image is everything and quality is key, choose a modern pen for a modern life. Urban - engineered to impress, designed to perform.
The Finish
Matte black lacquer with a powdery touch rythmed by a unique pattern, engraved with fine straight graphic lines.
In the Gift Box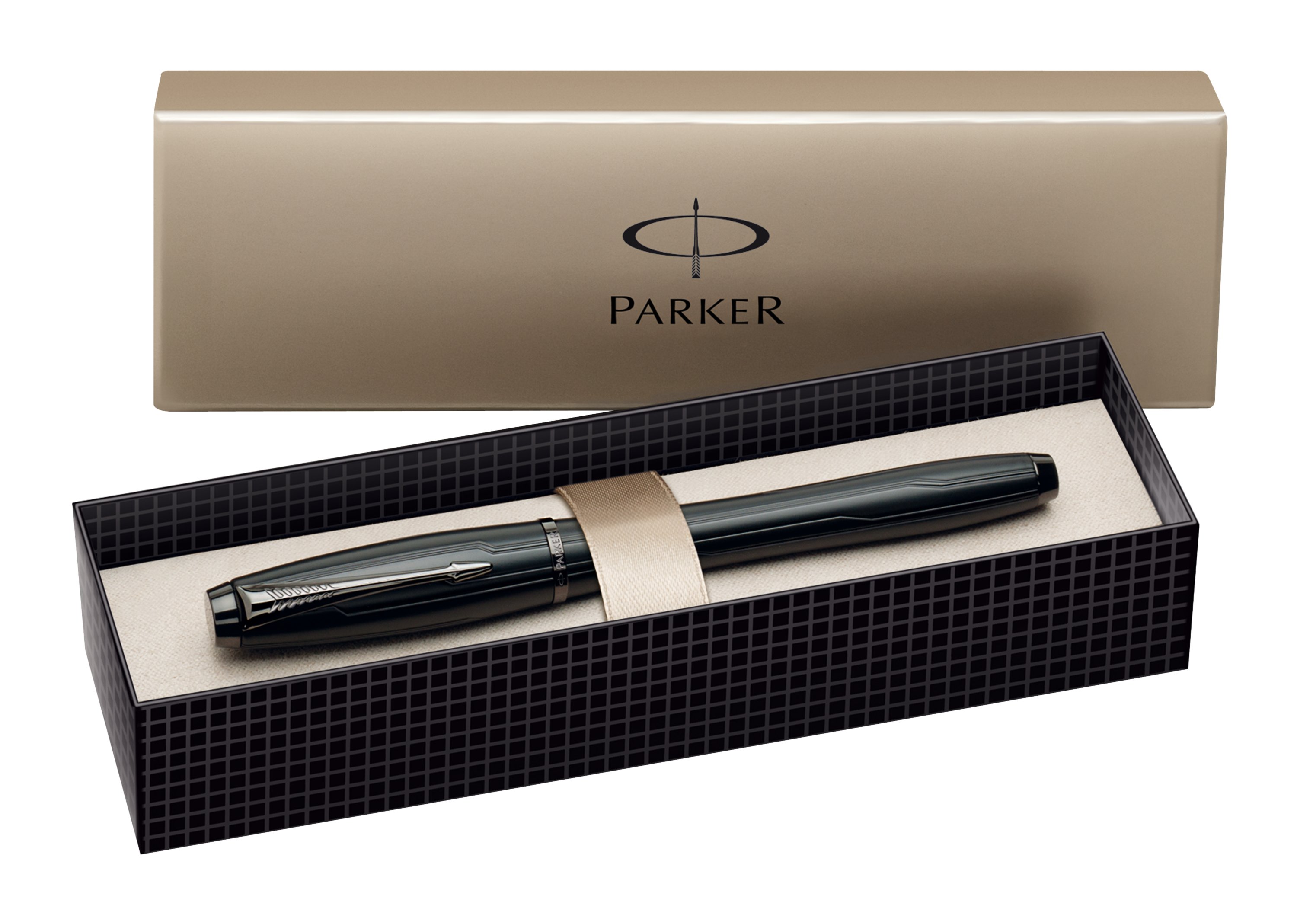 Presented in its PARKER gift box
Your Parker writing instrument is guaranteed for two years from the date of original purchase against defects in materials or workmanship. If found to be defective within the warranty period, your Parker product will be repaired or replaced free of charge.