Sonnet Lacquered Metallic Pearl
Ballpoint
Medium Nib
Slim
Black Ink
$205.00
Availability:

In stock

Coming soon
Description
Sonnet Metal & Pearl Lacquer CT
Finish
Palladium Trim
Trims Metal
Stainless Steel
Cap Material
Sonnet a timeless symbol of elegance. A classic expression of refined style, Sonnet is Parker's symbol of elegance. With an array of designs, including the enduring Ciselé pattern, every intricate detail is skillfully executed to bring sophistication to every writing occasion.
The Finish
Subtle iridescent pearl lacquer with a crafted laser etched stainless steel cap. Complemented with palladium finish trims and an 18K solid gold nib covered with a rhodium finsih .
The Trim
Palladium Finish
In the Gift Box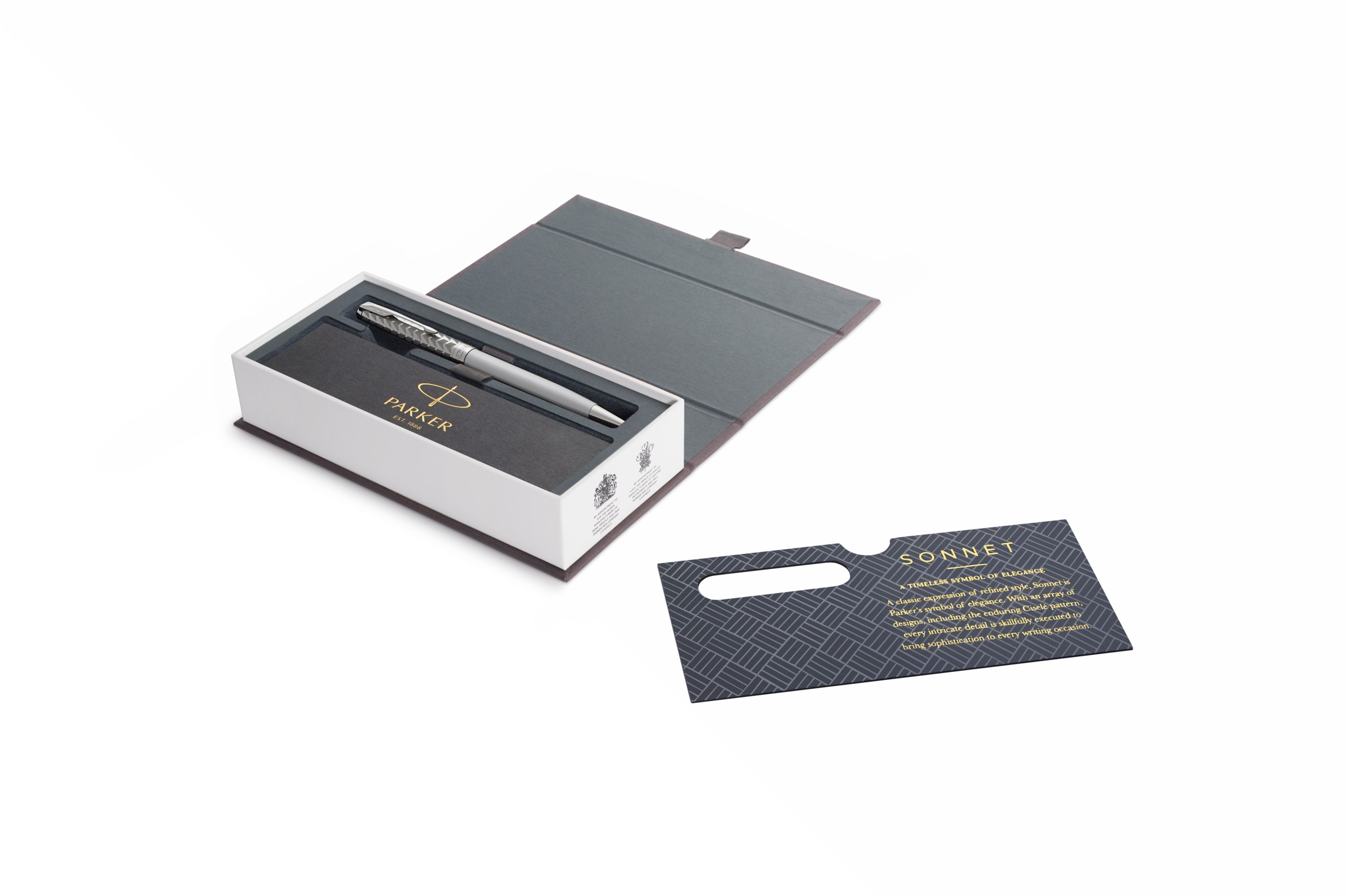 Presented in a Parker gift box.
Your Parker writing instrument is guaranteed for two years from the date of original purchase against defects in materials or workmanship. If found to be defective within the warranty period, your Parker product will be repaired or replaced free of charge.