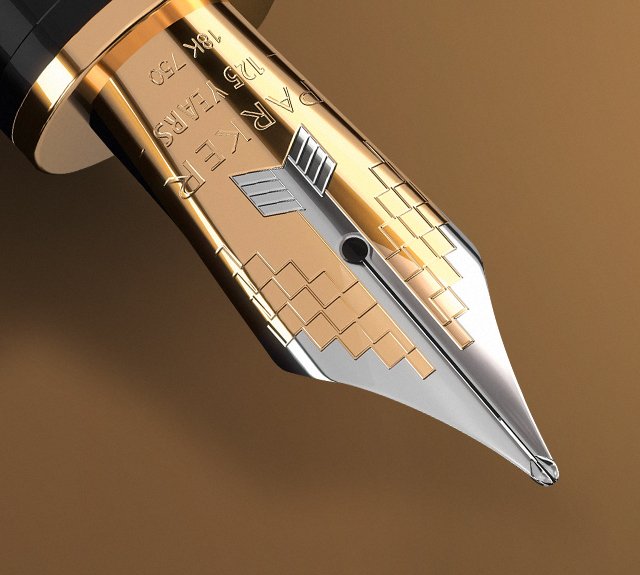 Limited Edition
Unprecedented combinations of craftsmanship and heritage, our Limited Editions are the epitome of luxury, handcrafted with precious gems and materials.
ꜜ
?
Duofold Senior
The Duofold Senior 125th Anniversary Limited Edition is the ultimate statement of bold elegance and craftmanship.
Inspired DesignA Masterpiece reinterpretating the classic Cisele pattern and a contemporary illustration of George S. Parker?s visionary spirit when he first conceived the majestic Duofold collection.

True CharacterThe sumptuous blend of delicately crafted details and refined materials, illustrates strength, beauty and finesse all at once.

A Sublime Writing ExperienceThe centennial-sized nib is rendered in precious 18K solid gold and swathed in a high-shine rhodium coating that enhances its eminent design.

Duofold Giant
With only 125 pieces available around the world, the stunning and prestigious Duofold Giant Limited Edition was crafted to embody total sophistication and elegance.
A Fine Writing MasterpieceMeticulously orchestrated to ensure all aspects are absolutely unique, this finely crafted gold and diamond-encrusted fine writing masterpiece is modern, giant and majestic.

Delicately CraftedExpert craftsmen delicately place each of the 16 genuine diamonds with utmost finesse into the 18K solid gold casing - artfully faceted to catch the light, dazzle the eye and inspire the mind.

Truly UniqueEach pen is individually numbered so that no two are alike, and each one is manually inspected several times to ensure precision and flawless performance for a lifetime of inspired writing.