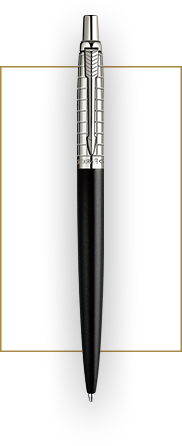 EssentialJotter
The New Everyday Icon
ꜜ
Constant CompanionThe modernization of Parker's iconic Jotter is the ideal combination of classic style and functionality to deliver the best writing experience.

Instantly NoticedWith heritage evident in every detail, Jotter's distinctive barrel patterns are now imprinted in stainless steel for standout style in Parker's most reliable pen.

Quinkflow TechnologyQuinkflow® technology allows for a smoother, cleaner & more consistent writing performance.


ꜜ